"This glider might look old, and it is. But it has years of flying experience on its side, so don't knock it."
The description of the Suspicious Glider.
Overview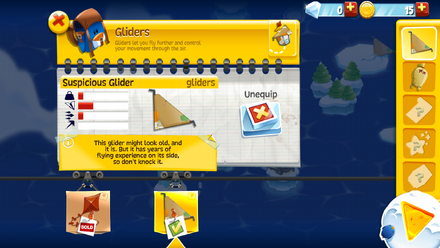 The Suspicious Glider is a Glider in Learn 2 Fly Mobile. It is a regular glider.
Costs $500 at the Gusty Gliders shop.