The Bobsleigh appears in both versions of Learn 2 Fly. This article will cover both versions.
Learn 2 Fly Edit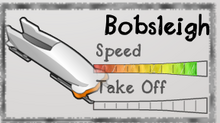 The Bobsleigh is rated 9.1/10 for speed. It is a regular sled, so it has no take-off.
Description Edit
"The ultimate solution when looking for speed, acceleration, control, and coolness factor"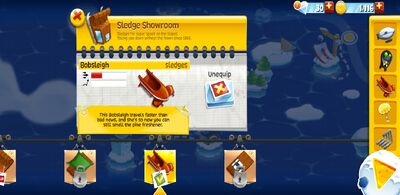 The Bobsleigh costs 1500 coins in the Sledge Showroom.
Description Edit
"This Bobsleigh travels faster than bad news, and she's so new you can still smell the pine freshener."